Snowy mornings not withstanding, spring is a great time to get out and enjoy the city. The New York Public Art Fund sponsors projects in parks, buildings and alcoves all over. This piece is in Madison Square Park. I'm not going to tell you what they're looking at-go find out yourself! And while you're at it, check out these other pieces.
NYCxDESIGN organizes and publicizes design events that happen in NYC. Check out their website if you happen to be going down this weekend or to see what might be happening in the future. They have a pretty broad database of activities and a video archive of things you might have missed. Particularly while the Cooper-Hewitt is closed for renovation, this is a great place to get your design fix.
If you're thinking about getting a job or internship, it's good to do some research first. Sites like Glassdoor make this a little easier. Choose a company, location or title and see what's out there.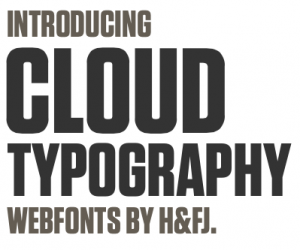 One of the hinderances to creative web design has always been typography. Websafe fonts are limiting, rasterized fonts aren't searchable. There have been a number of Pantone-level interventions that haven't gained much tractions. Hoefler and Frere-Jones are giving it a try. Sign here to give it a spin.