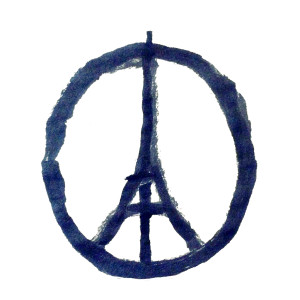 Learn more in this interview with the designer of the newly refreshed peace symbol.
Google just released a new VR viewer called Cardboard and last weekend everyone with a New York Times subscription got one on their doorsteps. While the technology is clever- a cardboard viewer to watch a phone app through, the choice of content for their first video is troubling. Called The Displaced, it is a video about three children uprooted by war in South Sudan, Ukraine and a Syrian refugee settlement camp. The children profiled have no home, little family and certainly no smartphone in which to view their experiences in VR. While well done as a film, this juxtaposition between the have and have nots will hopefully make viewers consider the luxury of the way they are receiving the story.
Or should I say Palm Pilot? Now that you've picked your classes, you should start thinking about picking your career. Thanks to Julie Zhuo, this flow chart might help.
Safety is nothing to joke about. Keep informed.
Source: What Your Car Dashboard Signs Could Actually Mean

Designers & Books Fair 2015™ is a must for anyone who is interested in design and loves books. The Fair focuses on all aspects of design — architecture, experience design, fashion, graphic design, interior design, landscape architecture, product and industrial design, and urban design — and will feature: Books on sale from more than 70 […]
Source: Designers & Books Fair 2015