Is a plane better than a flag? Bigger? Do we really have another year of this?
Ever wonder about the life of a city tree? This project maps the trees of NYC and lets you see how and where they live. Sort by species or zoom in to see individual trees. And the map is really beautiful.
Casabella's RAW mop has just won an award for best packaging from GDUSA. Graphic Design alumnus Anthony Bauer was the team lead on the project. Check out what we created.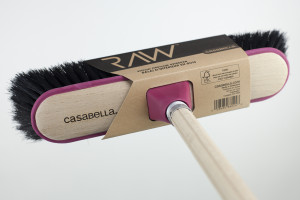 In 1986 feminist art collective The Guerrilla Girls distributed a report card, grading galleries on the quantity and quality of work shown by female artists. Their campaign also highlighted lack of diversity at the Met and inequality in how famous artworks were valued (a Monet vs an O'Keefe for example). The 2015 stats were just reported and it doesn't look like much progress has been made. Read more about it here.